Island Paradise

One of Australia's most incredible tourist destinations, Kangaroo Island lies off the coast of South Australia. With a rich food and wine culture, both luxury and budget accommodation, and one of the widest ranges of wildlife on the continent, there really is something for everyone in this magical place.
Here are my Top Tips for must do activities whilst staying on Kangaroo Island:
Roadtrip!
Of course, number one would be to hire a 4 wheel drive, get behind the wheel and drive away. The island has over 1600 kilometres of road and most of this is along scenic coastline or through expansive bushland. There's so much to see you won't know where to look and distances are manageable. Either drive East to West or North to South – both options take under 3 hours so they'll be plenty of time to soak up the sights.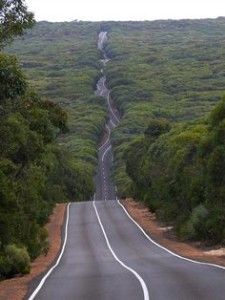 Wines of the Island
Taste the wines of this region with a full day or weekend of wine tasting. The vineyards here are beautifully maintained and the area was formally declared a wine region in 2001. Kangaroo Island has over 15 homegrown wine labels and you won't be disappointed.
Go Underwater
Kangaroo Island offers some of the most exquisite under water landscapes in the world with diving available all around the island. Enjoy the warmth of the crystal clear waters whilst spotting exotic, colourful tropical fish. For the more adventurous, why not book a trip with a diving school to discover some of the shipwrecks that lie just off the coastline.
Go Underground
There's a whole world beneath the surface at Kangaroo Island's deepest caverns. With impressive geological formations, you can navigate your way through this maze of caves by torchlight on guided tours. The caves are spectacular, but not for the claustrophobic!
City Living
If you're keen to discover the city side of Kangaroo Island, visit Kingscote. Just don't expect a bustling metropolis. Full of laid back boutiques, galleries and cafes, you'll find excellent food and the perfect souvenir to take back from your trip.
There's so much to see and do on the island, you won't be stuck for activities. Just make sure you find a few hours to rest, relax and revive yourself!
Remember that TripAdvisor.com.au is a great resource for finding different activities, booking and viewing honest reviews and tips on tours, accommodation and sightseeing.